Way Huge WHE401S Swollen Pickle MKIIs Fuzz Guitar Effects Pedal Product Details:
The Swollen Pickle Jumbo Fuzz MkIIS serves up the same burly high gain fuzz as the full-sized MkII but in a more petite package. With a twist of the Sustain control, you're taken from mild crunch to Armageddon! The Filter control retains its trademark insane range of heavily bandpass-filtered tones, distinguished by remarkable girth and sizzle, and the Loudness puts out enough volume to clobber any amp! The Scoop tone stack control elicits classic Swollen Pickle mid-scoop or a flat mid-frequency sweep, and the Crunch knob adjusts the compression intensity of the fuzz. Finally, under the hood, the MkIIS has two internal mini controls: Voice sets the intensity of the external scoop control from light to heavy mid cut, and Clip varies between two sets of clipping diodes for smooth or opened fuzz sustain.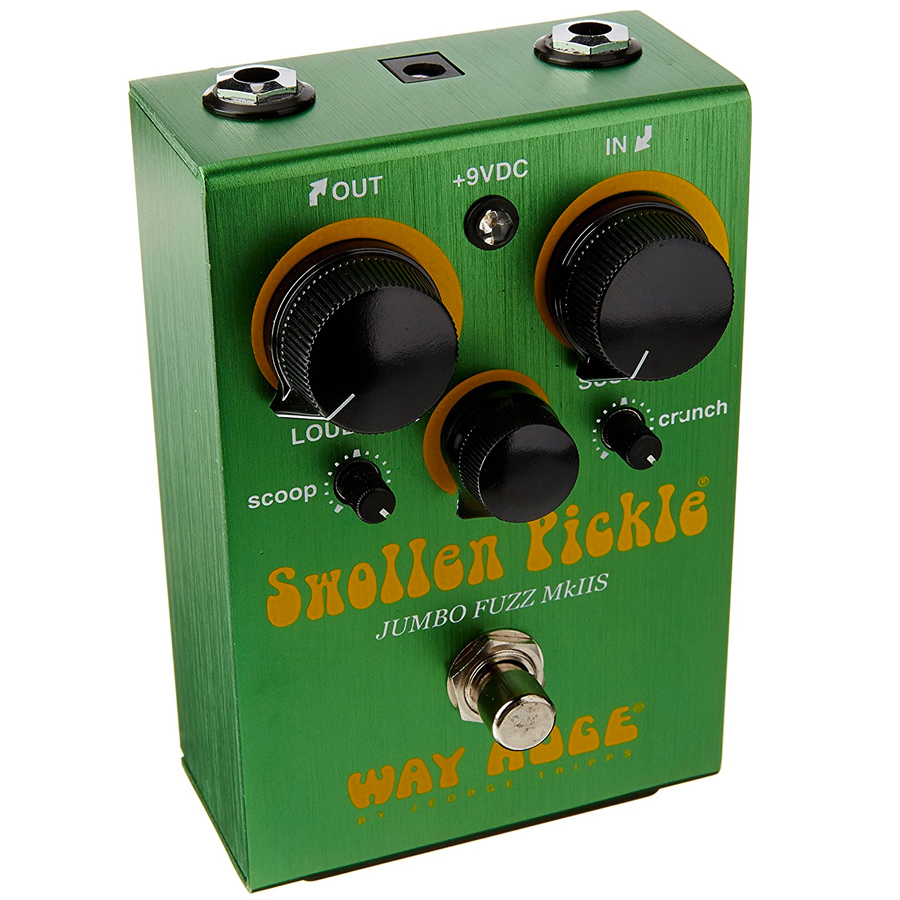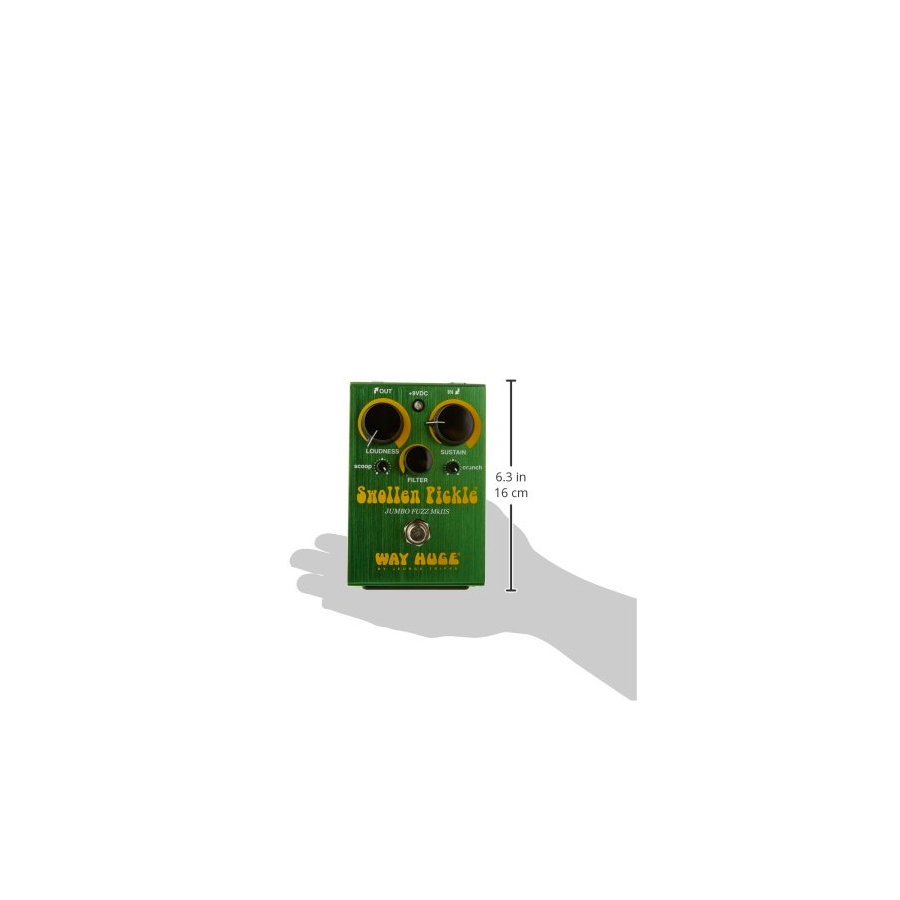 Features:
Smaller, more pedalboard-friendly housingTake your signal from mild crunch to high gain ArmageddonScoop, Crunch, and internal Voice and Clip controls for fine-tuning fuzz sound
CONTACT US
1-800-878-8882
SHIPPING
FREE SHIPPING OFFERS APPLY ONLY TO THE CONTINENTAL US. Shipping is not free to HI, AK, and PR or Canada. Shipping fees to these and ALL OTHER LOCATIONS will be calculated and communicated via email and added to the Invoice. If an item is refused by the buyer, roundtrip shipping costs to and from the destination will not be refunded.
SALES TAX
We collect NJ Sales Tax for items shipping within New Jersey and picked up from our New Jersey location. Local duties, taxes and fees out of the USA are not included in the sale price or shipping charge.
RETURNS
Within 30 days of receipt of your shipment, you may return an item for a refund. Products must be returned with all original contents, including any and all manuals, warranty cards and outer packaging. Please contact us for a Return Authorization with instructions to send the product back to us. A restocking fee will apply if the item is not returned in original and new condition with all manufacturer packaging and contents intact.
Exceptions to our Return Policy
Any used gear (items with signs of wear and tear), Software (this may also include hardware that includes software) Sound Cards, Expansion Boards, DVD/DVD-ROM's that have been opened or no longer in shrink wrap are non-returnable. Microphones, USB and Firewire audio or MIDI interfaces will incur a restocking fee. Musicbooks, Headphones, Cables (instrument, snake, mic, speaker, digital, MIDI, studio, adaptors), DJ and Stage Lighting Equipment, any item with saliva contact (harmonicas, reeds, recorders, mouthpieces, etc.), Electronic/acoustic drum sets, and any percussion instruments with scuffs/markings from being struck are non-returnable. Products with any scratches/markings from installation of rack mounts may incur a restocking fee. CD Duplicators/Tape Duplicators/DAT Recorders/Recording media, Accessories (ear pieces, open strings, drumsticks, drumheads, cymbals, tubes, pick-ups, power adapters), RAM Memory & Hard Drives, Components/Drivers/Tweeters, eBay Auction Items, registered products and used products are non-returnable.
Please inspect all contents in package and contact us within 14 days of receipt if an item is defective, damaged or missing from your shipment. The replacement product will ship as soon as it is available by the same shipping service that was selected for the original purchase. You will be responsible for all shipping costs on returned items that are tested to be in normal working condition.
Please contact us at 1-800-878-8882 for a Return Authorization and shipping instructions before returning any items.
ABOUT US
You can feel confident when purchasing from 8thstreet. We sell ONLY factory-sealed products, and are an Authorized U.S. Dealer for all of the brands that we carry. Our Sales Staff is comprised of a group of seasoned musicians who are available by telephone, e-mail and via the chat room. They will help you with any questions you may have on product choice, and work to get you the best prices available.
Our family-run business of three generations has been successful for so many years due to our commitment of fulfilling our customers' ever-growing needs through innovation, lowest prices, and quality of service. 8th Street Music Center was founded in Philadelphia, Pennsylvania in 1940. Originally, the store was located at 8th and Market Streets (hence our name) until we moved to our previous location at 1023 Arch Street in the mid 1970's. Currently, we are now located right outside of Center City Philadelphia in Pennsauken, New Jersey. Over the years, we have provided the best brands of musical equipment to the industry's leading recording studios and artists who helped create and continue to create the music of our times.
We established our 8thstreet.com "Online Music Superstore" web site in 1996, which was the first of its kind. We were the first to take the risk out of doing business online. 8thstreet has been selling top brands of musical equipment online to our customers ever since, expanding our global customer base each year. We now have customers all over the world, but have never grown too big to listen to your feedback.
8th Street Music is dedicated to helping musicians offering the lowest prices, with outstanding and personalized service. Our retail store's slogan has always been, "Don't Get Beat, Call 8th Street!" This mantra still resonates today with our online customers. We strive to make our customers' buying experience pleasant and trouble-free. Our goal is to process your orders quickly, efficiently and professionally. From the initial purchase through product delivery, our customer service is second to none.
8th Street Music7815 Airport HighwayPennsauken, NJ 08109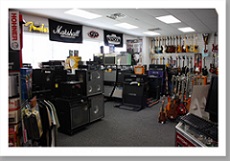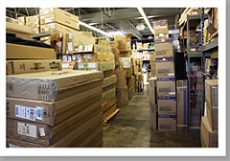 Price: $129.99

---
http://guitarandpedal.com/wp-content/uploads/2018/01/61422_hr21.jpg
900
900
admin
http://guitarandpedal.com/wp-content/uploads/2018/01/guitarandpedal-logo-1.png
admin
2018-01-30 12:22:59
2018-01-30 12:57:35
Way Huge WHE401S Swollen Pickle MKIIs Fuzz Guitar Effects Pedal , New!